Pre-k is open for enrollment for the 2023-2024 school year. If you have an incoming Pre-k student, please stop by the elementary office during school hours to pick up an enrollment packet.

Purchase your tickets for Peter Pan presented by Amber-Pocasset students. Three showtimes: April 14 & 15 @ 6:30 pm, April 16 @ 2:00 pm. HS Auditorium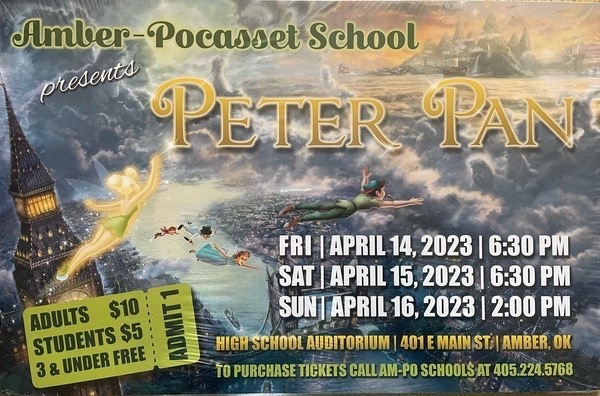 Congratulations to our HS & JH Students of the Month Jennifer Castro & Conner Copeland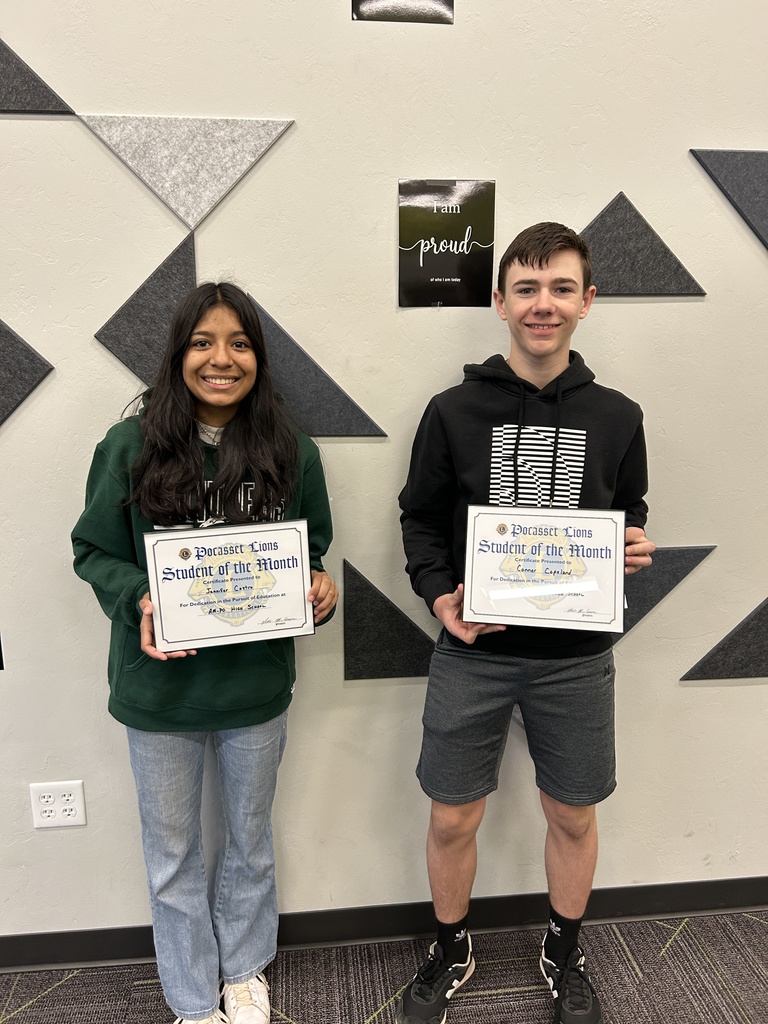 Congratulations to the Lady Panthers for advancing to the State Semi Finals!!! Their next game will be Friday, March 10th at 12:00 pm at the State Fairgrounds. School on Friday will be cancelled!!! The make up day will be Friday, March 24th. LETS GO LADY PANTHERS!!!!

Black out the Big House Scan QR for ticket link 4:30 pm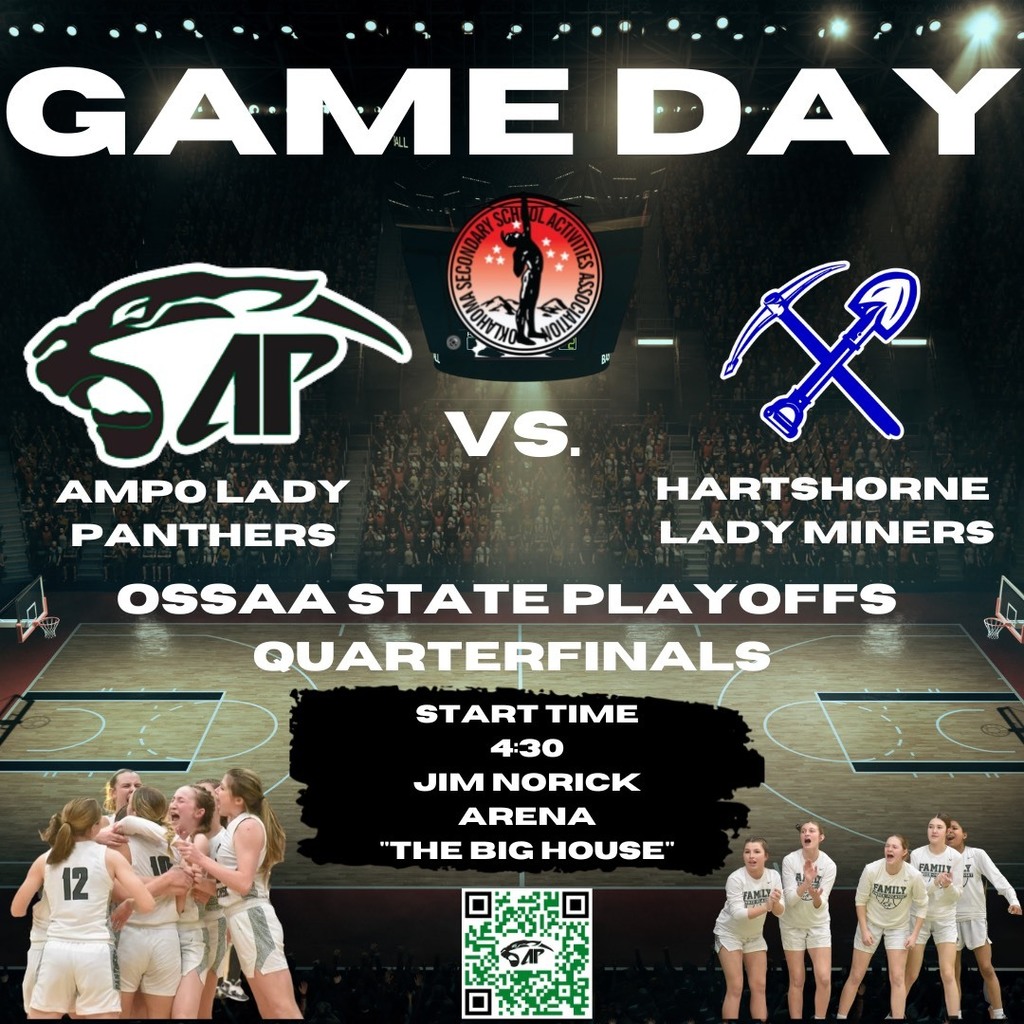 Congratulations to the Lady Panther basketball team and coaches for advancing to the state tournament!!! Their first game will be Tuesday, March 7th at 4:30pm at the State Fairgrounds. In an effort to allow everyone to attend we will dismiss school early on Tuesday and buses will run at 2:00 pm. GOOD LUCK LADY PANTHERS AND COACHES!!!! #weareampo

State Tournament Bracket. Let's go Lady Panthers! 💚🖤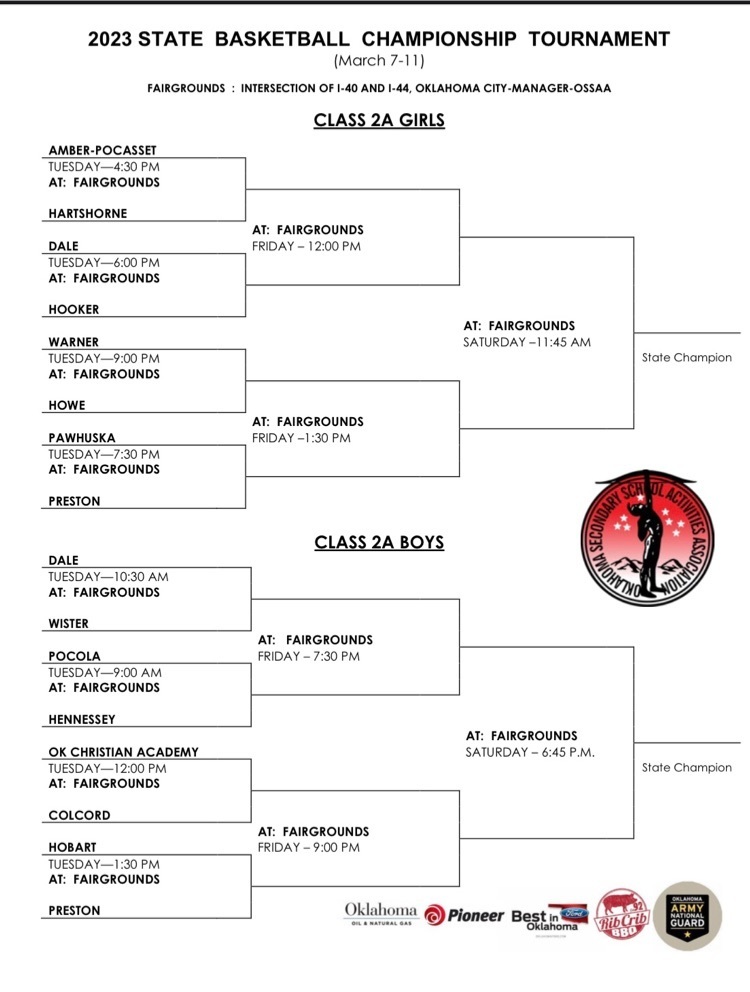 The Lady Panthers punched their ticket the the Big House! Congratulations Area II Champions!!!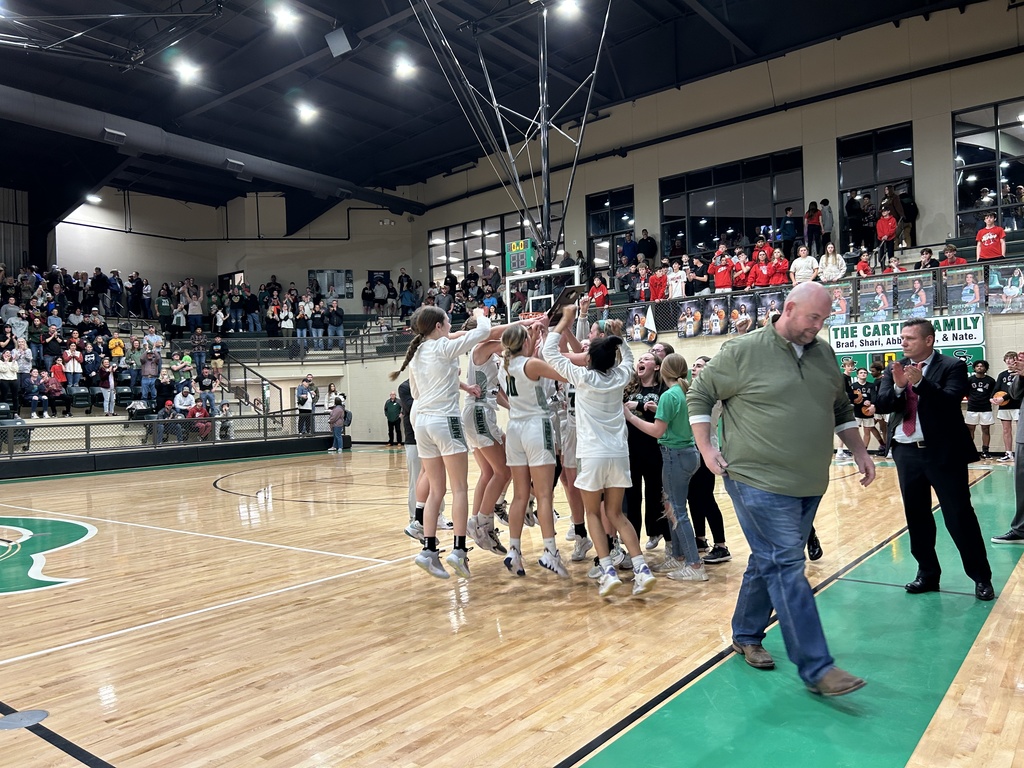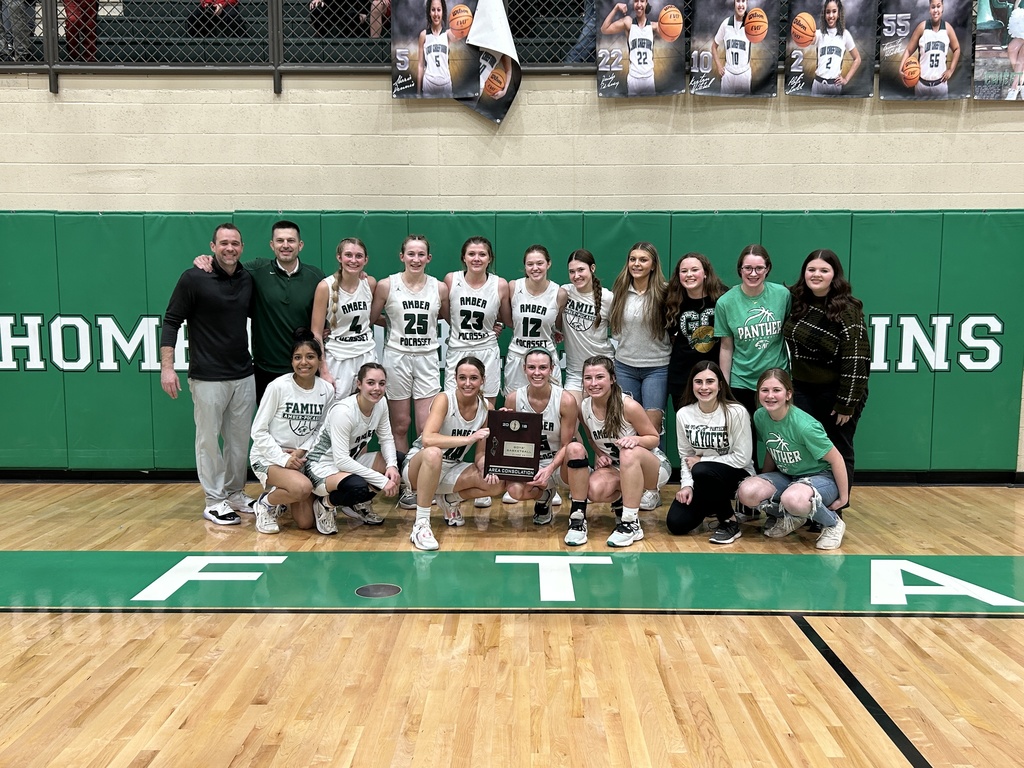 *Date Change* Spring Pictures have been rescheduled for March 27. Elementary groups & individual, music, 4H, Cloverbuds HS spring sports, FFA, FCCLA and all other organizations.

Information regarding Area Tournament from Seminole High School We are honored to be able to host you and your team at Seminole High School for the Area Tournament. Our school is located at 2703 Highway 9 West in Seminole, Oklahoma. This location is just west of Seminole State College. (Google maps may take you to the wrong location) Our gym is located on the south side of the high school. Parking will be in the northeast and northwest parking lots. We also have a large overflow parking area to the southeast of the campus that will be available for the evening games. Coaches and team members may enter the gym through the south doors closest to the gym. All others should enter through the main north doors. Please share with your students and fans that admission is set by the OSSAA at $7 (plus fees) for everyone. The only pass accepted is the OSSAA Playoff Pass to be shown with a Driver's License. There will be a $10 cash option at the gate. We do not allow outside food or drinks. We will have a concession stand available. The gates will open an hour before the first game of each session each day. REMINDERS FROM OSSAA: • School administrators should not allow their student bodies to sit behind the opposing team's bench. • The following items will not be allowed that may be a distraction to the participants or fans. These items include bands of any size or nature, noise makers, confetti, banners, emblems, placards, signs, thunder sticks, balloons, laser lights, fat heads, megaphones or any other possible distractions.

Support our girls at Area! Friday, March 3. 2023 @ Seminole 6:00 pm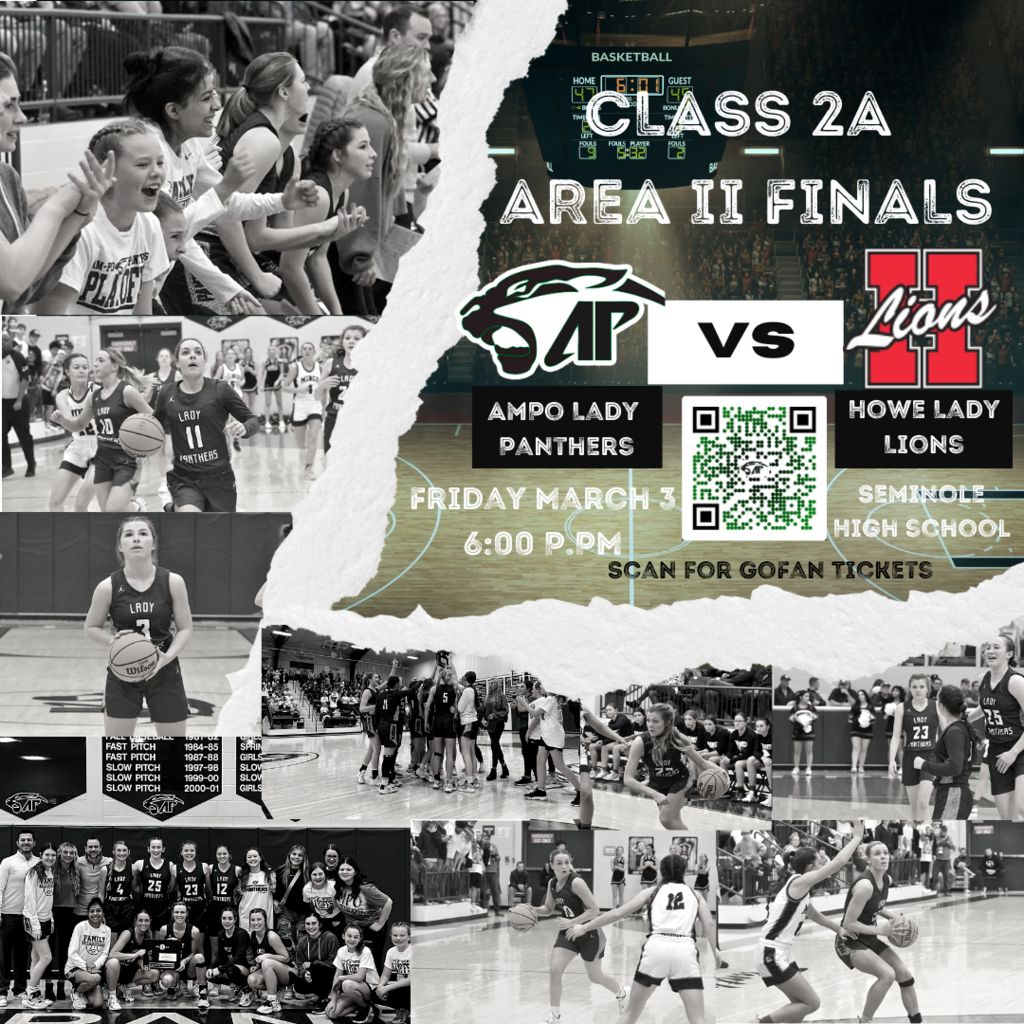 Congratulations Addison Polson, JH, and Clara Ollison, HS, for being selected as students of the month!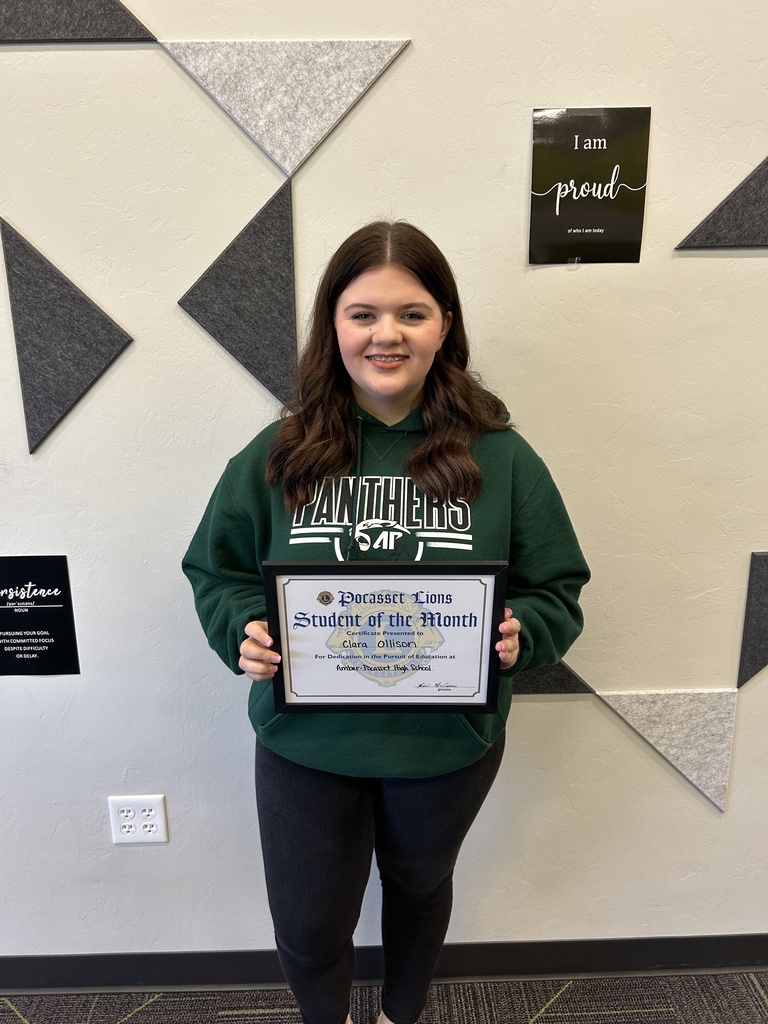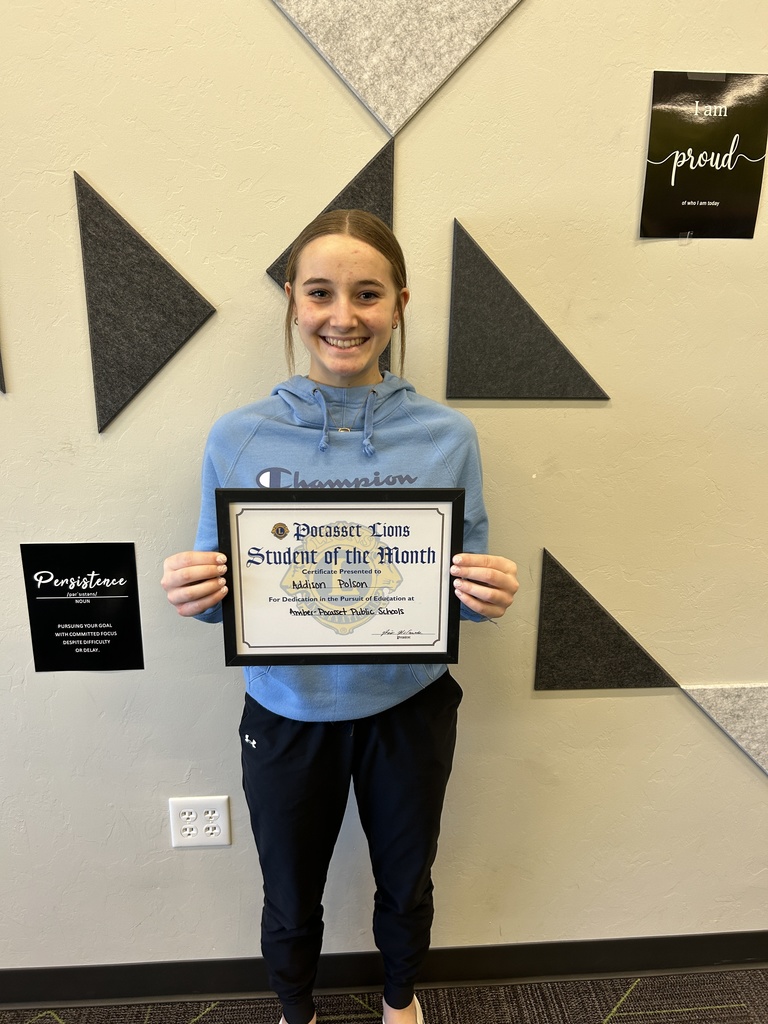 QR codes that will take you directly to the link to get your tickets for each playoff session at AmPo on Thursday, Feb. 23. Boys play @3 during session 1. Girls play @6 during session 2.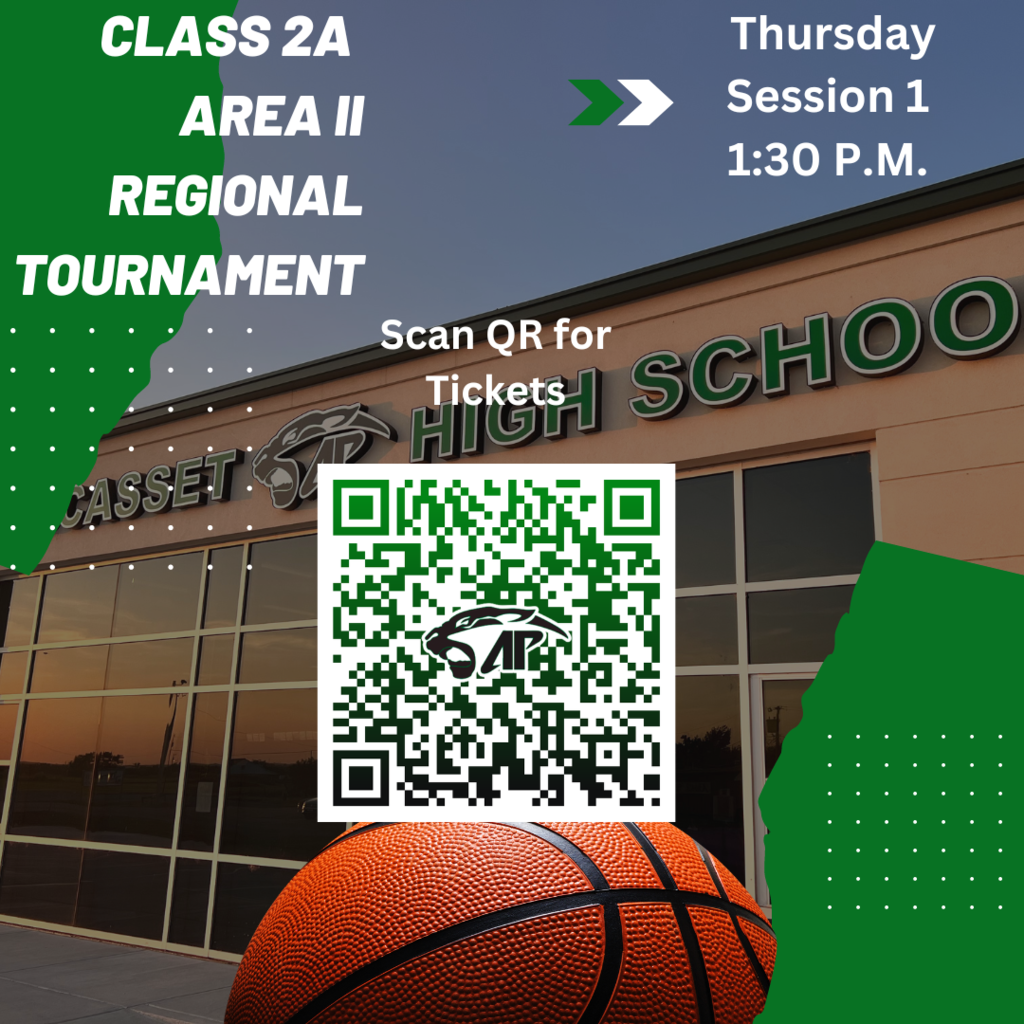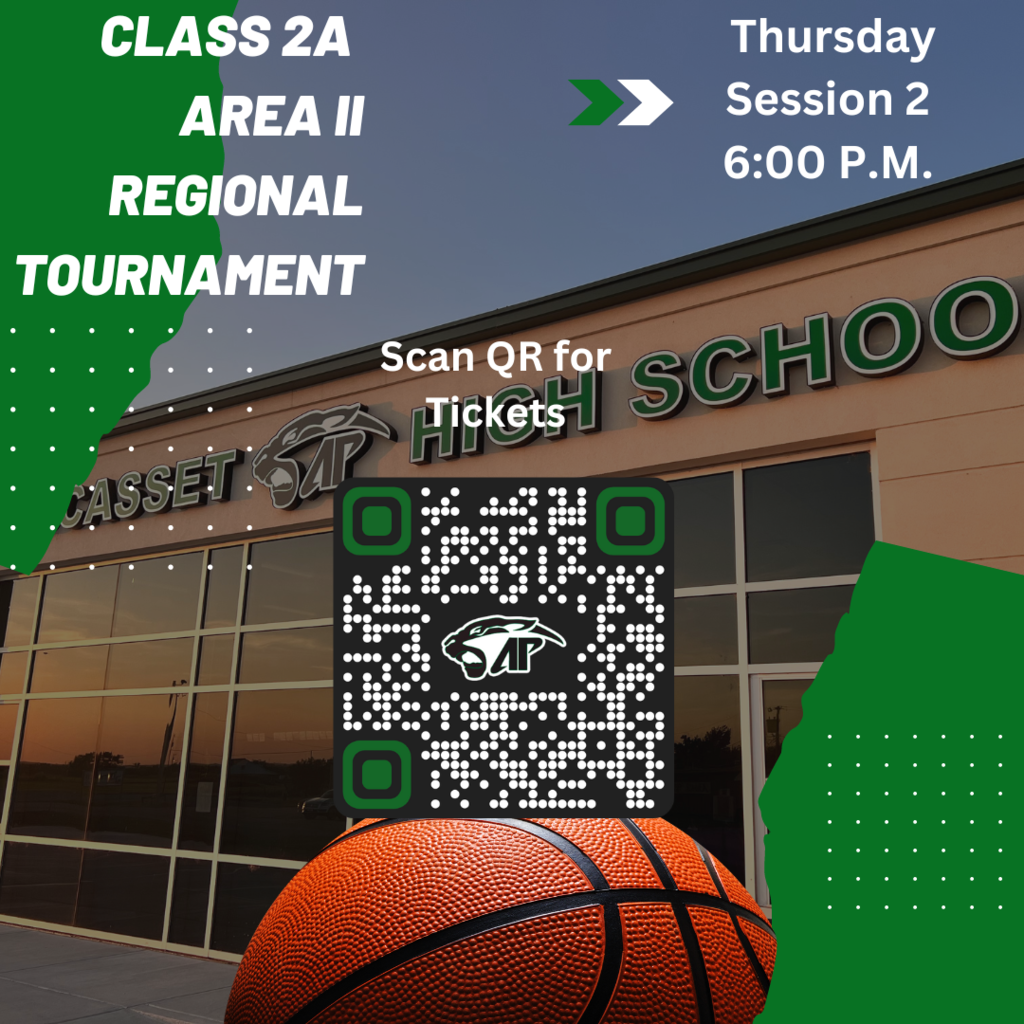 Class 2A Basketball Regional/Area Brackets Gate Admission: (Kindergarten and older) Only OSSAA Playoff pass will be accepted (no local passes) Tickets will be online through GoFan at ossaa.com or $10 at the door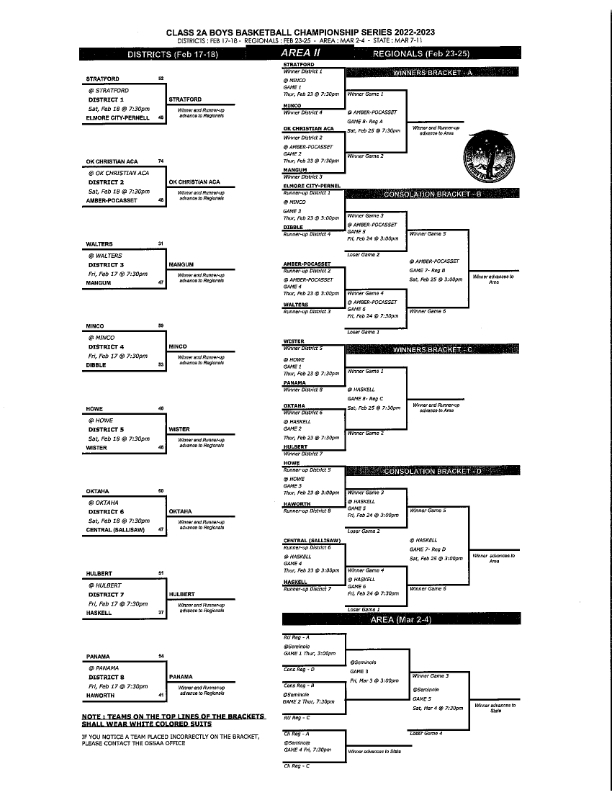 Congratulations Clair Janssen, Am-Po FFA, for placing 1st in the Oklahoma Ag In the Classroom photo contest!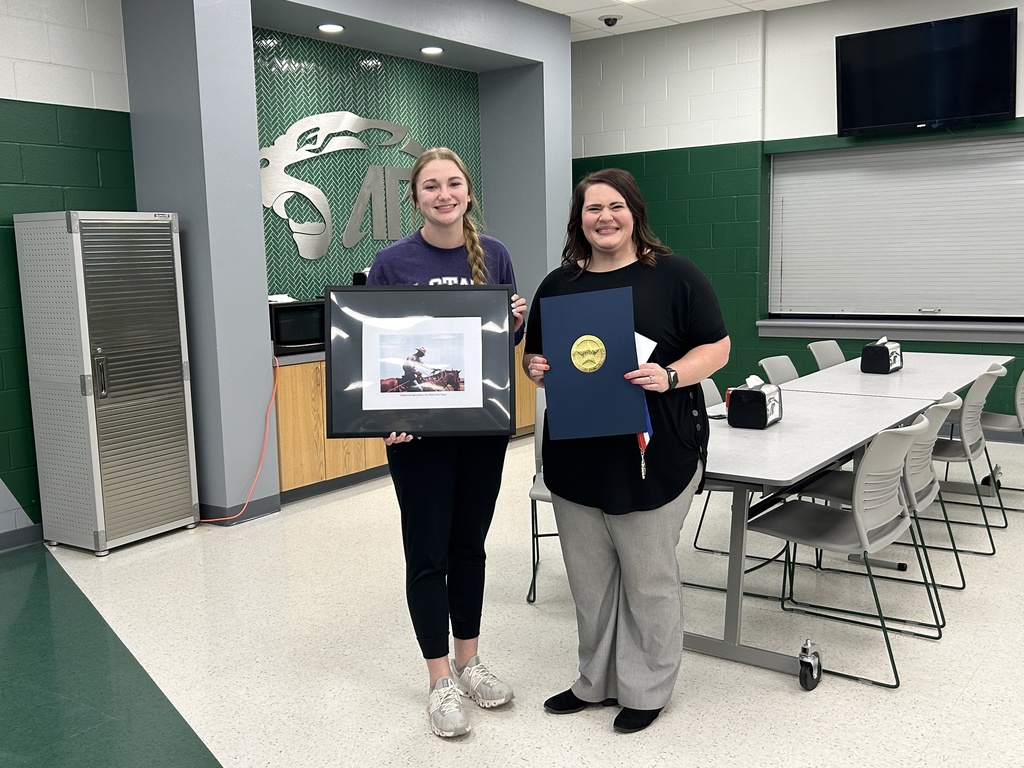 Congratulations to Am-Po Sr. 4H members Teagen Hames, Cali Alexander, Madilyn Norvell & Hadley Cooper for winning the Multi-Grady County 4-H has Talent Virtual Contest!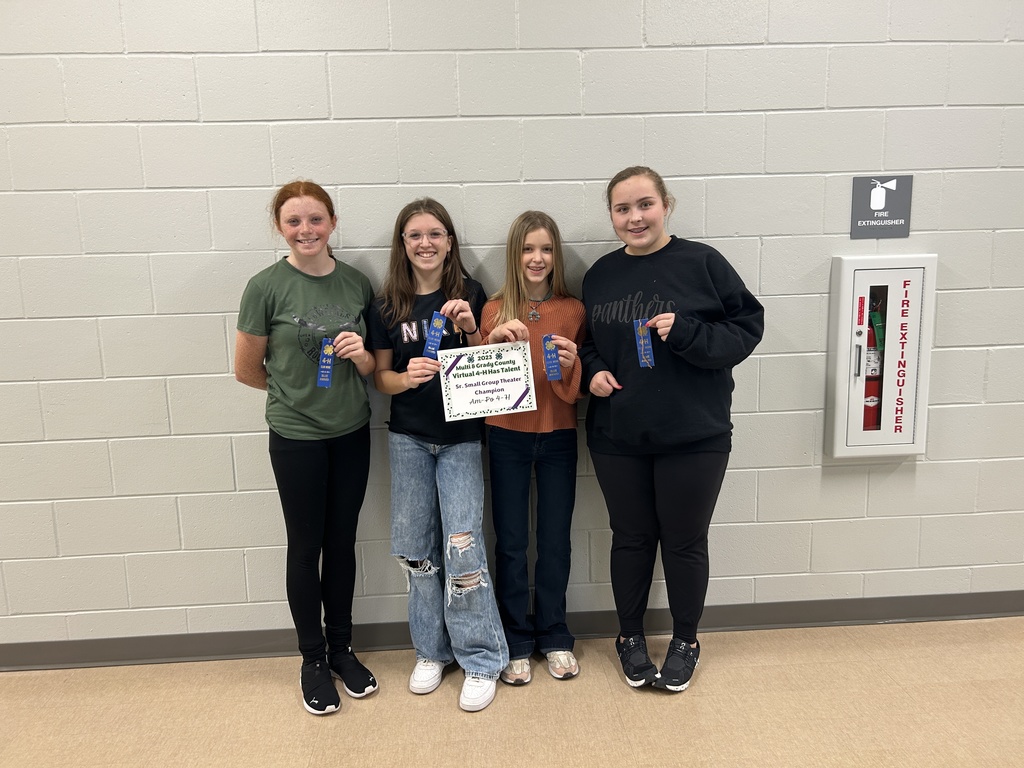 Congratulations to Am-Po Lady Panthers! District Champions!!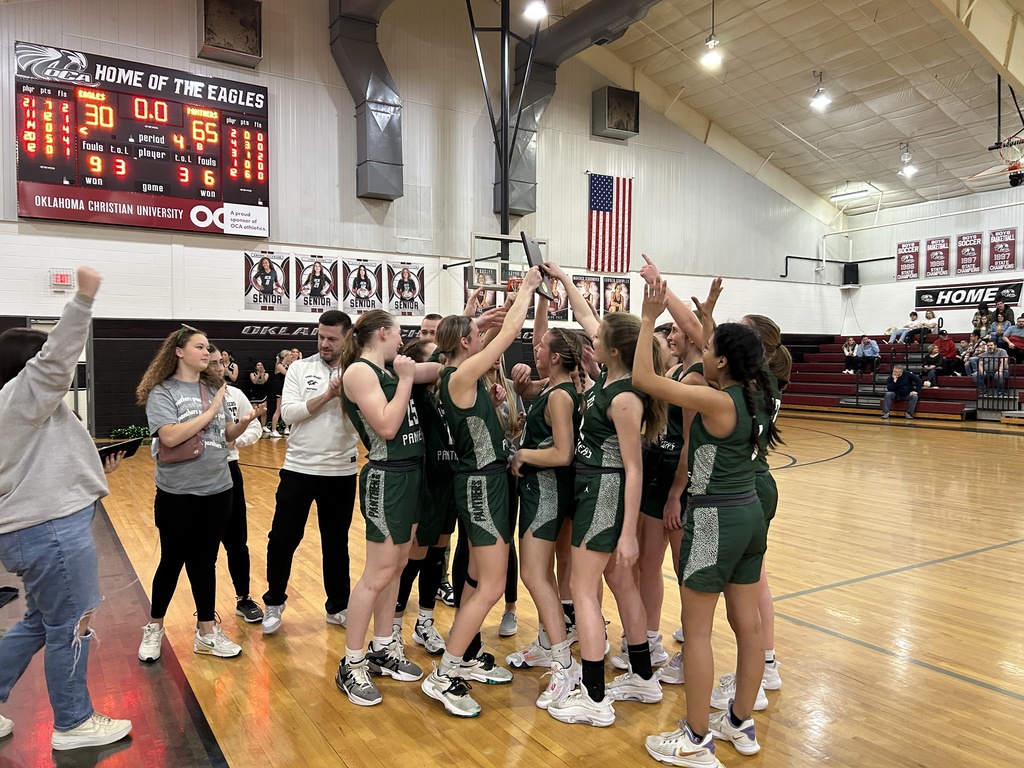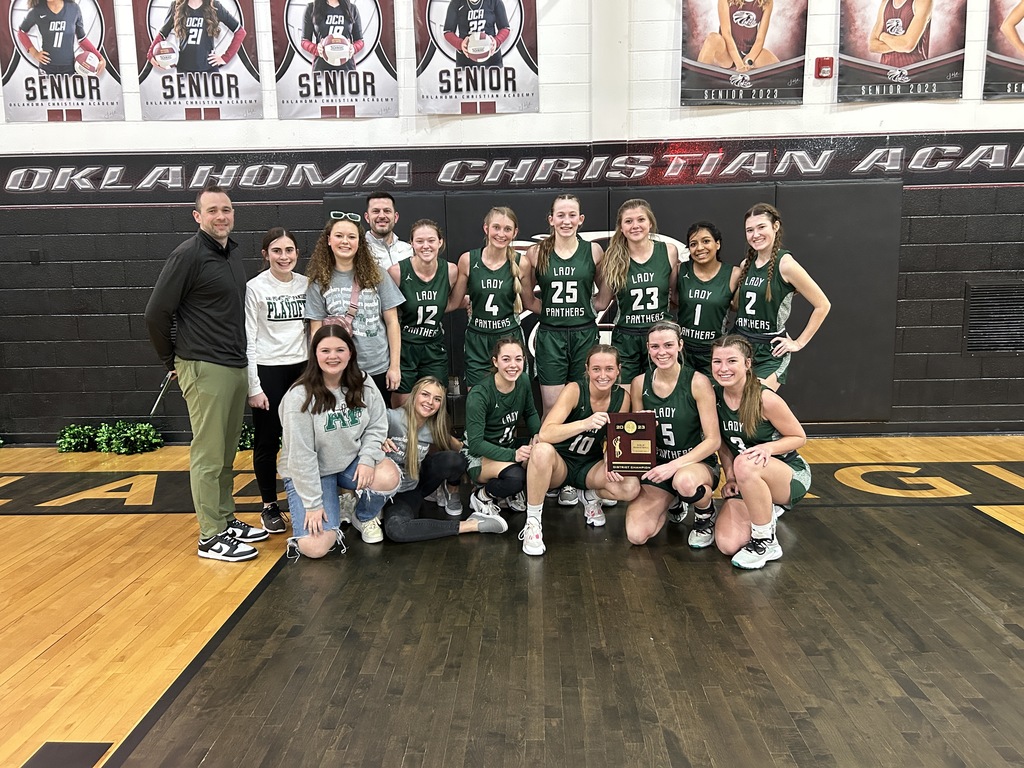 Reminder: Parent/Teacher conferences today Thursday, February 16th from 3:30pm-8:30pm.

PLAYOFFS being Saturday night, Feb. 18, 2023. Tickets must be purchased online - QR code available