HS & JH with Pistol Pete at the OSU cheer clinic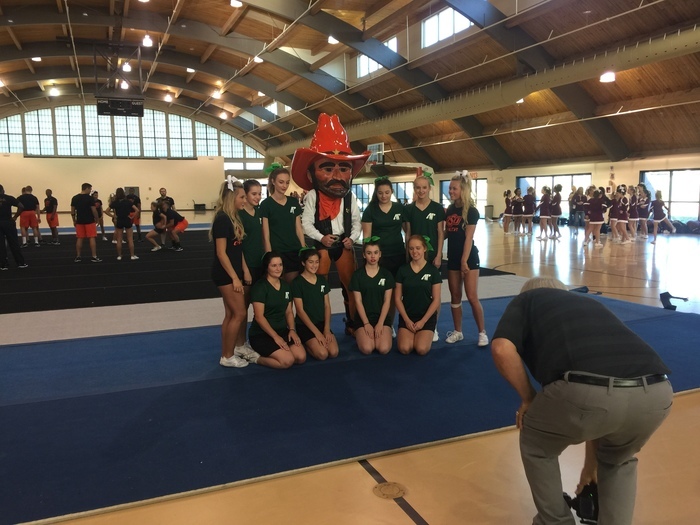 TSA Officers attend fall leadership conference.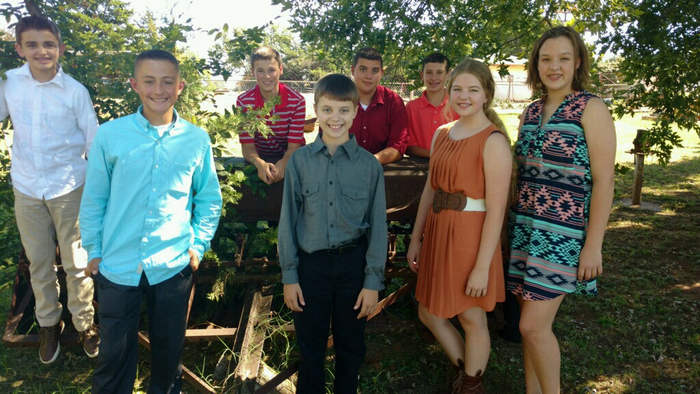 TSA Officers attend fall leadership conference.

Great show going on at the HS! Talented group of students!

The place to be tonight!

Know of a newsworthy accomplishment by Am-Po students? Report it using the Am-Po app! Simply click on the 'Celebrate' option in the menu and fill in the details!

Tonight JH/HS Music presents "Back in Time," dinner and a show featuring music from the 50s, 60s, 70s, & 80s. Cost is $5 and includes spaghetti dinner and show. Dinner begins at 6pm; showtime is 7pm.
Am-PO elementary girls beat Friend advance to semi-finals Thursday at 5:00.

Spaghetti lunch to support after prom between 11-2. Come get some!

Final score Dale 13 Panthers 2.

Top of 5th Panthers trailing 13-2

Panthers trailing 9-2

3-1 Dale top of 4th

Spaghetti Dinner this Sunday,11am-2pm in the HS cafeteria. Adults $7 kids $5. Proceeds go to support the After Prom Program which provides a fun and safe place for our Jrs & Srs to go after prom

1-1 bottom of the 3rd

Panthers trail 1-0 after two.

0-0 heading into 2nd inning

Ampo vs. Dale Game time. Bring it !

Salsa making contest in Mr. Scott's Agriscience II class. Congrats to the champs-Audrey Bradford, Hannah Morrison, Tanner Wallace!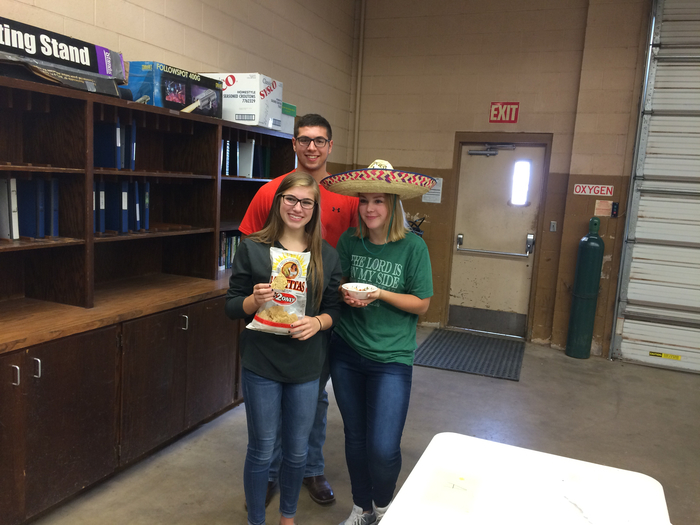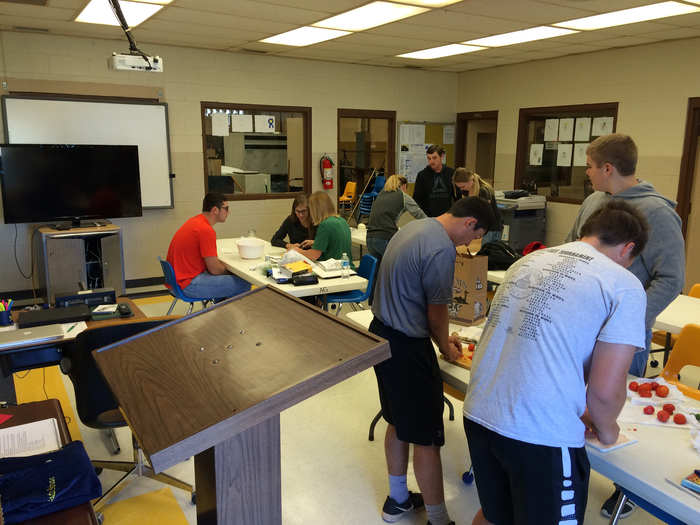 Congratulations Lady Panthers on a great season!!!